PCBN & PCD Inserts
---
PCBN Inserts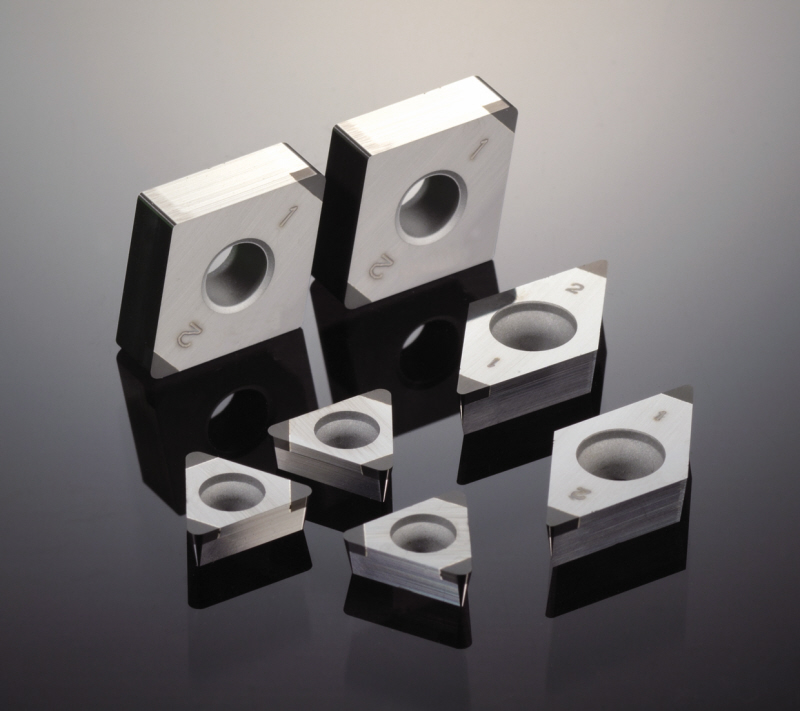 PCBN Inserts for all requirements of Hard Steel Turning with grinding finish & Cast Iron high speed Turning.
CB300, CB400 – PCBN Grades for wide range of turning applications like Speed Gear Bore & Face, High accuracy turning & boring of Hardened Steels.
CB200 – PCBN Grade for Finish turning of Alloy Steel & Cast Iron materials.
CB700, CB900 - Solid CBN Grades for medium to rough turning of various hardened, chilled Cast Iron and Cast Iron high speed machining applications.
---
PCD Inserts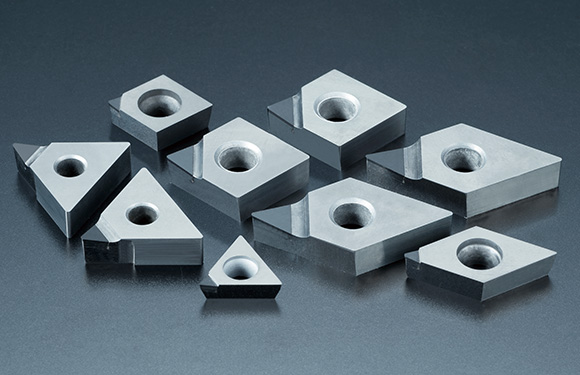 PCD Inserts for super surface finish along with excellent wear resistant at extremely high cutting speed for Aluminium components.
PD100, PD200 – PCD Grades below 1 micron Substrate with Sharp edge for high speed turning and milling application of Aluminium alloys.
PD300 – PCD Grade with mixed grain size substrate for wide range of Turning & Milling applications of Aluminium Alloys.